Theater of Activism
Boston Experimental Theater Company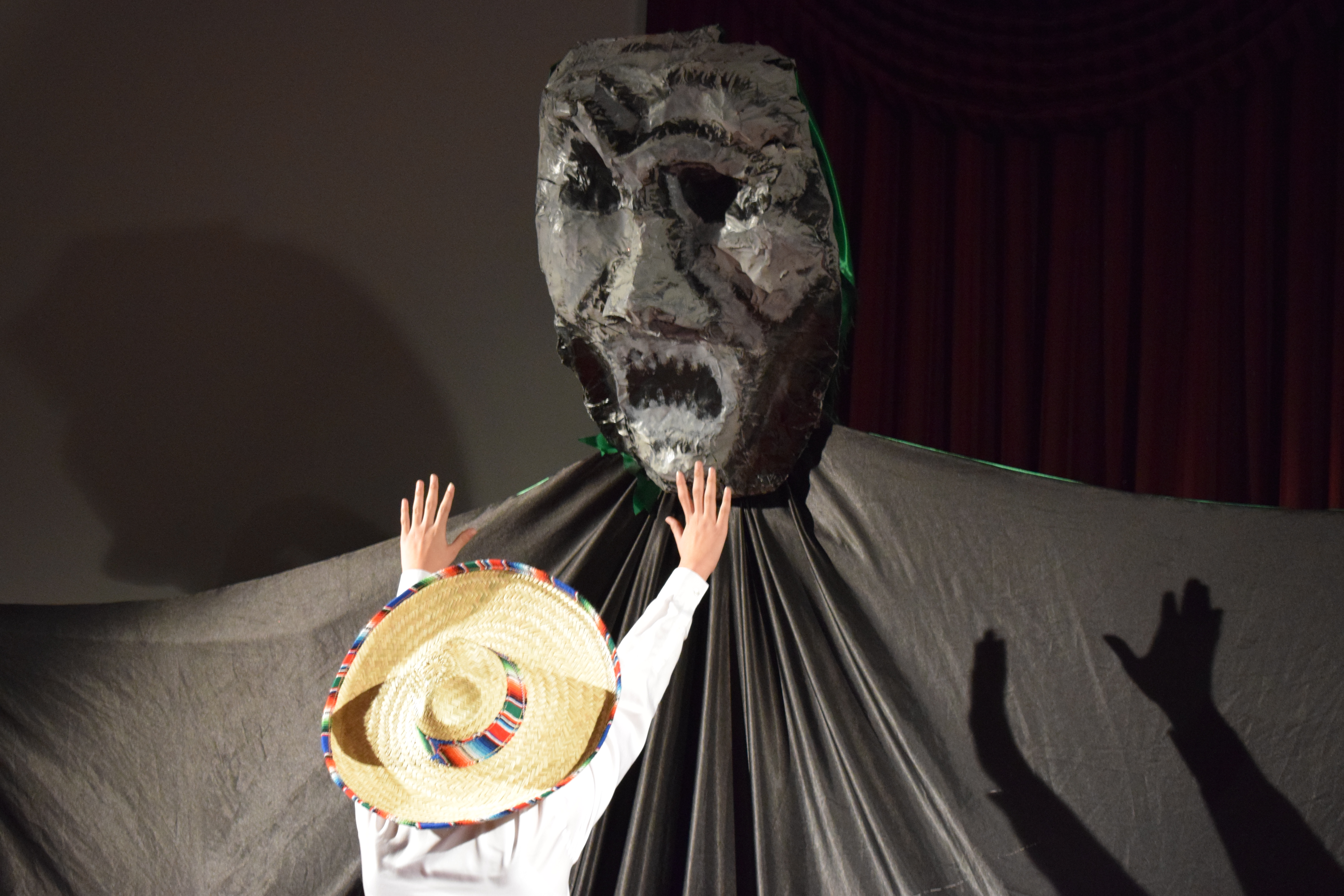 ---
Sassan Tabatabai
---
The curtain lifts to a nine-year-old girl in pajamas holding a doll in her lap. She sits at the edge of the stage and cries out to her mother that she can't sleep. Against a backdrop of teenagers making preparations for the girl's birthday party, we hear the mother's voice offstage, who tells her child what sounds like a folk tale of life in El Salvador. It is a soothing, bucolic narrative that slowly turns dark as the fairytale atmosphere of the story is infiltrated by sinister elements: drugs, gangs, violence and fear. The mother's tale ends with the family's decision to flee El Salvador for the safety of the United States.
This is the opening scene of Boston Experimental Theater Company's (BETC) "Last Dream," a play about a group of US-born Salvadoran children from Temporary Protected Status (TPS) families who are facing the prospect of having their parents deported following Donald Trump's rescission of TPS for El Salvador, Haiti, Honduras, Nepal, Nicaragua and Sudan in January 2018. The production put thirteen children ranging from 9-17 years old at center stage, who in collaboration with BETC, became intimately involved in every aspect of the play, including the creation of a story line and set design. The play unfolds to a rollercoaster of oscillating emotions from the children, as happy memories of family life are juxtaposed against the anxieties that haunt an uncertain future.
Boston Experimental Theater Company is the brainchild of Iranian-born director, Vahdat Yeganeh. Born in 1979, Yeganeh moved to the US in 2002 and founded BETC in 2008. In 2013, Yeganeh initiated a theatrical series inspired by the "dialogue among civilizations," a phrase coined by the Iranian philosopher, Dariush Shayegan, who sought to promote an environment in which people from diverse cultural backgrounds can put aside their own hard-wired perspectives on the world, to not only see their counterparts for how they see themselves, but also to see themselves through the eyes of their counterparts.
Following a number of collaborative productions between Iranian and American artists, the election of Donald Trump as president of the United States in 2016 sent BETC on a new and unexpected trajectory. On January 27, 2017, Trump signed Executive Order 13769, effectively barring citizens of six predominantly Muslim countries, Libya, Iran, Somalia, Sudan, Syria and Yemen, from entering the US. Among the thousands of people directly affected by what would become known as "the Muslim ban" were Yeganeh and his bride to be, Iranian actress and director, Donya Pooli.
Yeganeh and Pooli, along with actor and director, Jared Wright, had been working on a show that was due to be performed in Boston later that year. With Pooli unable to enter the country as a result of the ban, the trio adapted their production to accommodate the new restrictions affecting their Iranian colleague. The result was the play, "Fish Trees," a true to life story of lovers separated by circumstance. In the play, Wright performs live on stage in Boston and interacts with Pooli, whose image is cast by video from Iran. The result is a coproduction that takes place simultaneously on opposite sides of the globe—an intercultural love affair with universal appeal that steps over the political and geographical barriers erected by the administration. For BETC, the play would germinate a seed that has steadily grown into what could be termed a theater of activism.
Trump's rescission of TPS in January 2018 proved the catalyst for establishing BETC as an outspoken voice against the executive branch's xenophobic policies. TPS, which had been in effect since 1990 to provide temporary protected status for immigrants from designated countries unable to return home, affects approximately 200,000 Salvadorans who could face deadly violence if they were to go back to El Salvador.
Shortly after, BETC joined the Massachusetts TPS Committee to help distressed families seeking a reprieve from the government's decision tell their stories and raise awareness for their plight. In the deluge of vitriol that regularly flows from the Trump White House, BETC represents a small but growing voice of protest and activism. In February 2019, "Last Dream" was performed at the US Congress and in July 2019 at Boston City Hall.
In November 2019, The Department of Homeland Security, in order to comply with a preliminary injunction issued by federal court, extended TPS for the six affected countries until January 2021. But the future of TPS is uncertain. If a democrat is elected president in 2020, chances are TPS will be renewed for the designated countries. But if the case reaches the Supreme Court before then, the conservative-leaning court is likely to uphold the rescission.
In the final scene of "Last Dream," the nine-year-old girl who opened the play stands against a black backdrop and calls out to her mother, but this time gets no response. She turns to the audience with outstretched arms and asks for help. In effect, she is asking for help not just for herself but for other children who find themselves in a similar predicament. The curtain falls to a performance that is as at once a commentary on and a condemnation of a system in which real-life victims dissipate into faceless categories.
In July 2019, BETC released a documentary based on "Last Dream" in the hopes of keeping the dialogue about the future of TPS and the thousands of children affected by it alive. You can watch the documentary in its entirety through the link bellow.
http://guide.bnntv.org:8000/CablecastPublicSite/show/93888?channel=1&fbclid=IwAR0XVIZBWVpZ0iI2XIYbnwbsmFNo4zTFNLVcb4xyY5GDRz0O0rbcbWsAee8
SASSAN TABATABAI is guest editor of MizanPop.